Performance management
Manage and optimize activities in your organization and achieve business goals consciously and effectively. Use our performance management tools.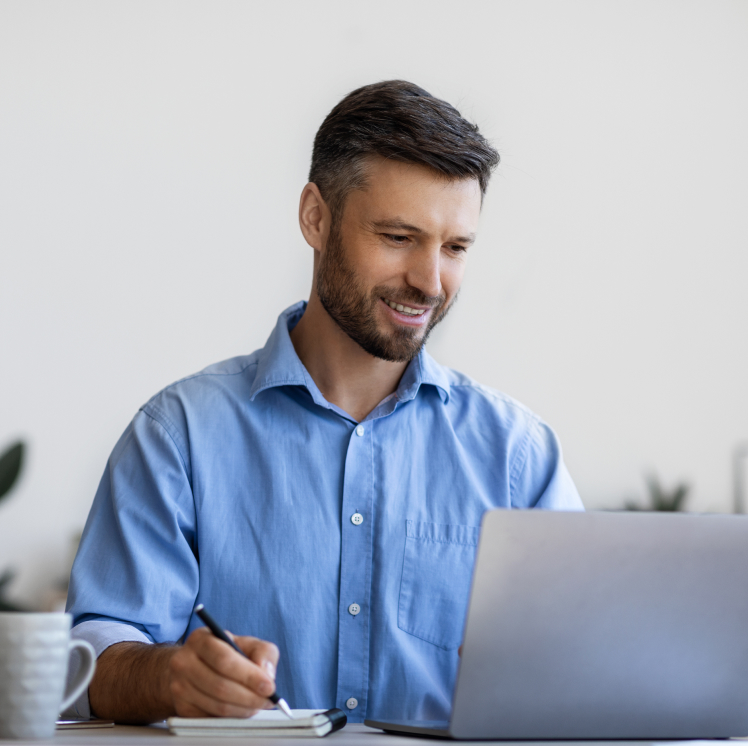 Why choose the Performance Management Module
Conscious and effective productivity management is not the easiest task. It is advisable to use scientific methods. Understanding Performance Management rules and applying them in the workplace with full awareness will allow you to solve problems of declining employee effectiveness. It will also allow you to maximize it in everyday tasks.

Conscious management
A satisfaction and engagement employee survey based on a Team Insight Survey is a tool used to manage the processes consciously. In addition to competencies feedback (e.g. 360 appraisals), it gives you a consistent image of strengths, and areas needing development.

Effective goal realization
Assign goals and define the direction of development. Those goals will stay with your employees throughout the whole process, thanks to online monitoring. It will increase the effectiveness of your company. You may verify the phase of goal realization your employees are currently in at any given moment.

Using employees potential
Ostendi solutions allow you to identify the strengths and potential of your employees. Based on this, you may plan adequate development activities. Discover talents in your organization and fully use their potential.

Automation and fast action
The automation of all soft HR processes allows you to speed up activities and save time. It also helps you achieve designated goals.
See what our platform looks like!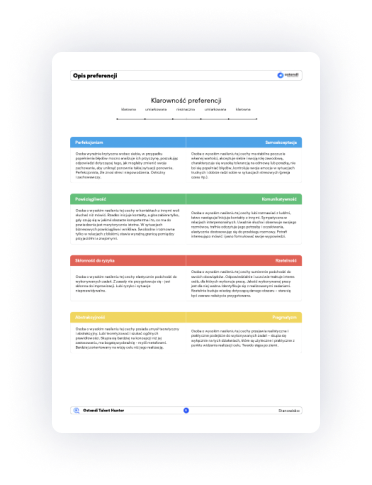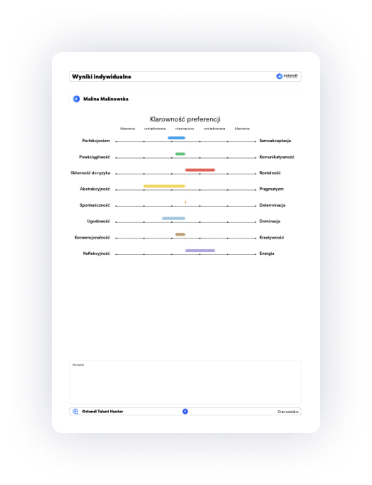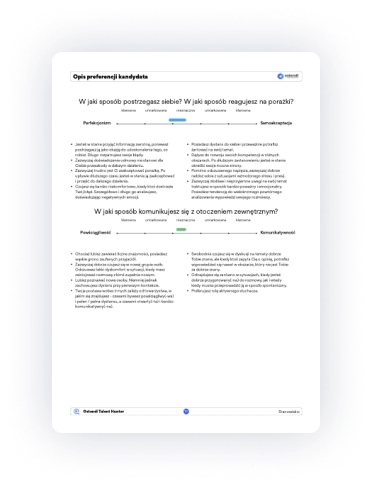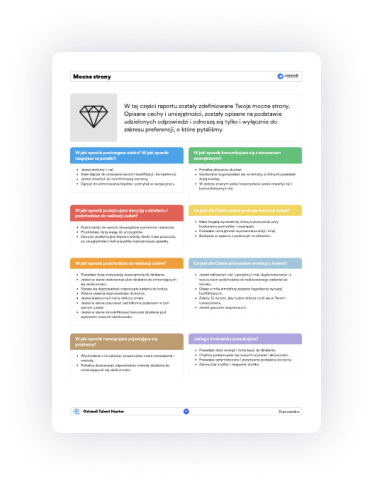 Learn more about
Performance Management Module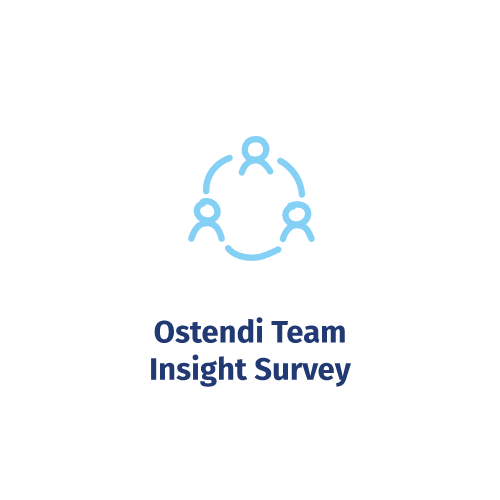 Learn your employees' opinions and build a culture based on feedback
A culture based on feedback and engagement is a crucial part of every organization. One of its pillars is the ability to listen to the needs of employees. It is crucial to recurrently ask employees for opinions on areas relevant to your company.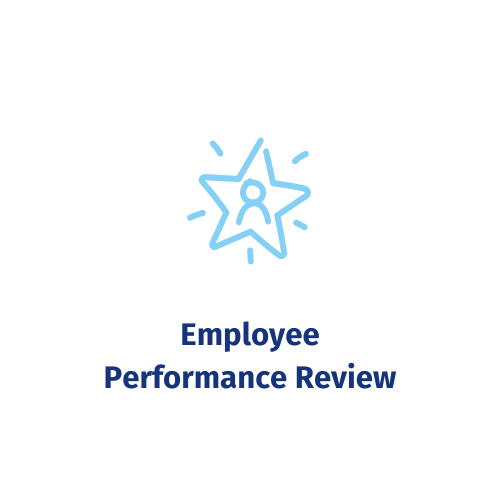 Evaluate your employees
If you are looking for a flexible Employee Performance Review tailored to your company's requirements, choose the Ostendi Platform. Our application is simple and intuitive. It also allows online monitoring of assigned goals.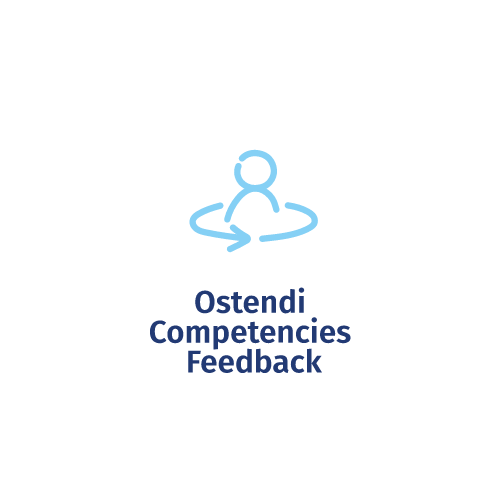 360-degree feedback allows you to objectively test your employees' competencies
Using advanced Ostendi technology, you can quickly and efficiently conduct competencies feedback. You will receive specific data about your employees' strengths and their areas for improvement to help them achieve extraordinary outcomes.
Do you want to learn more about Performance Management tools?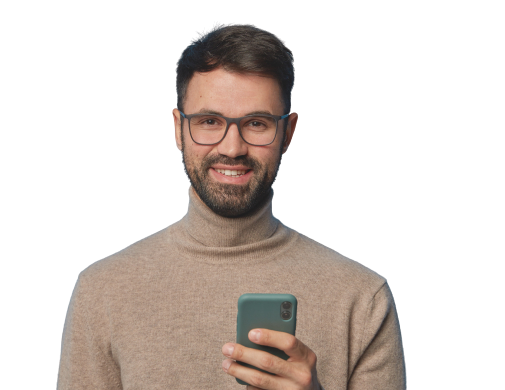 ×
Send us a filled up form and we send to you demo report on your email