360 appraisal/
competencies feedback
Look at an employee's competencies more objectively.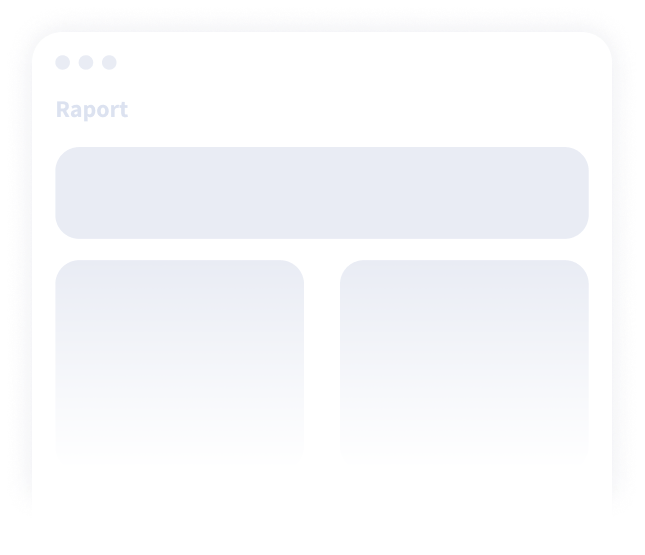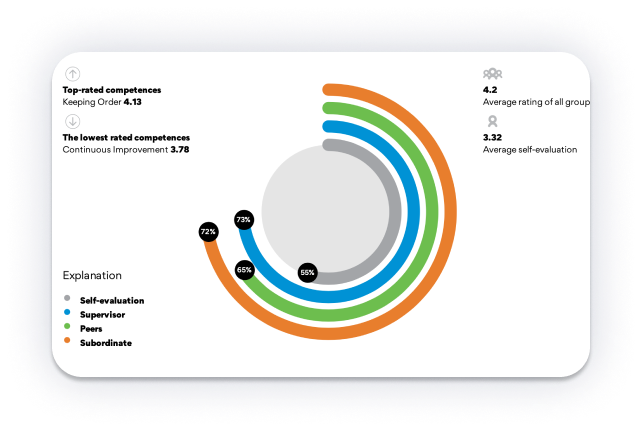 Why choose the Ostendi Competencies Feedback?
Competencies feedback allows you to receive detailed information about your employees' strengths and the areas to develop. Hence, you may plan development activities that answer the real needs of your employees. 360 appraisal will help you create a culture based on feedback.

Full flexibility and freedom
Conduct an examination based on a predefined Ostendi survey or create a questionnaire that will meet the needs of your organization. The survey may include any number of areas and questions. The only limitations are methodology correctness, the validity of examining specific areas, and your respondents' endurance. You can examine any number of employees.

Automation and speed
An online test can be launched in 10 minutes (after you approve the survey template and a participant list). Once you set up the schedule, the system will automatically invite and remind respondents and inform you when the project finishes. Your involvement is limited to the essential minimum.

Clear reports
After conducting a survey, you will automatically generate clear and aesthetic reports, both individual and aggregated. Reports are available in different formats—PDF, HTML, XLS—and 15 different languages just 13 seconds after the survey finishes.

Process monitoring and complete history
Monitor the progress of ongoing projects, thanks to a results and statistics preview (both group and individual). After the process is finished, return to your project at any time and generate a comparative report.
See how we present data in the Ostendi Competencies Feedback Report!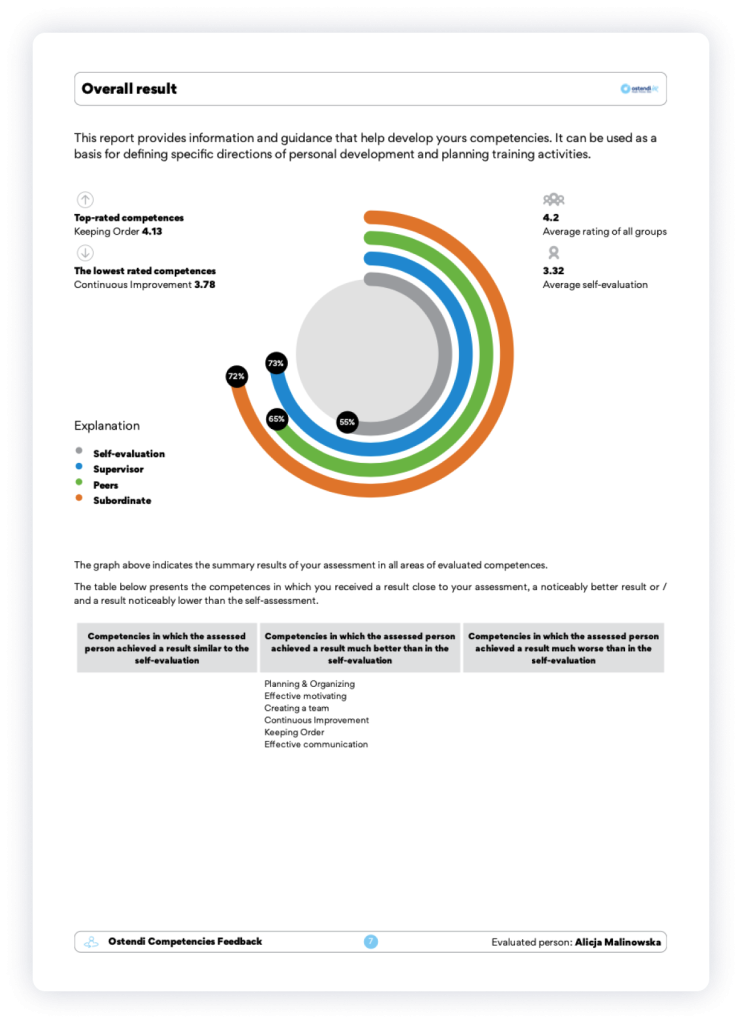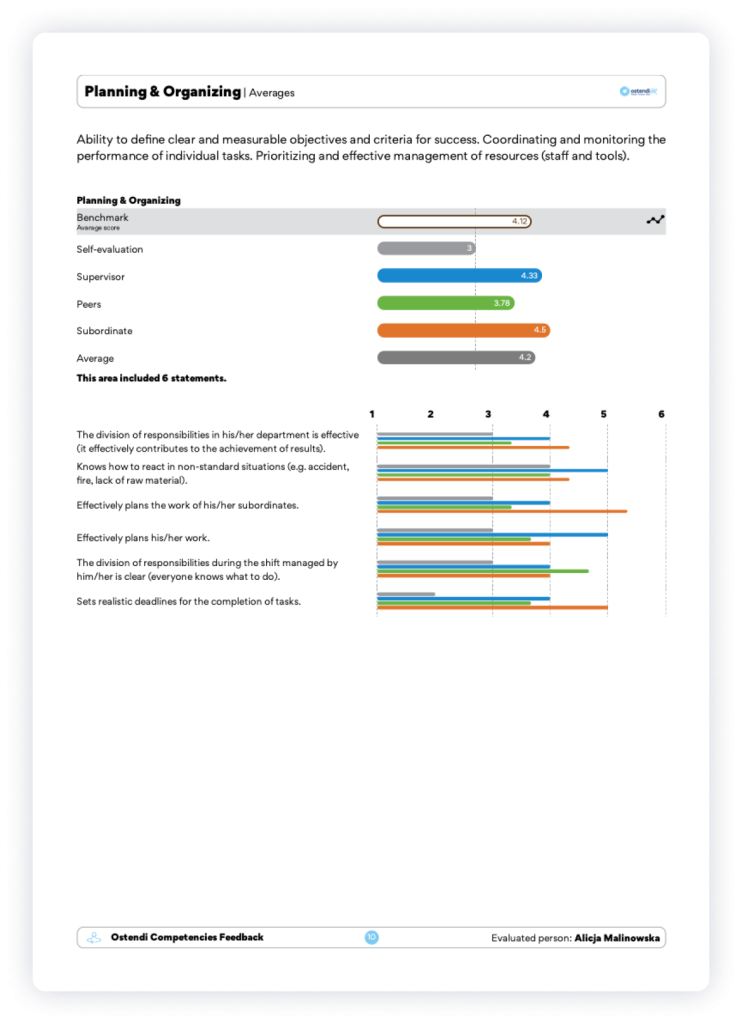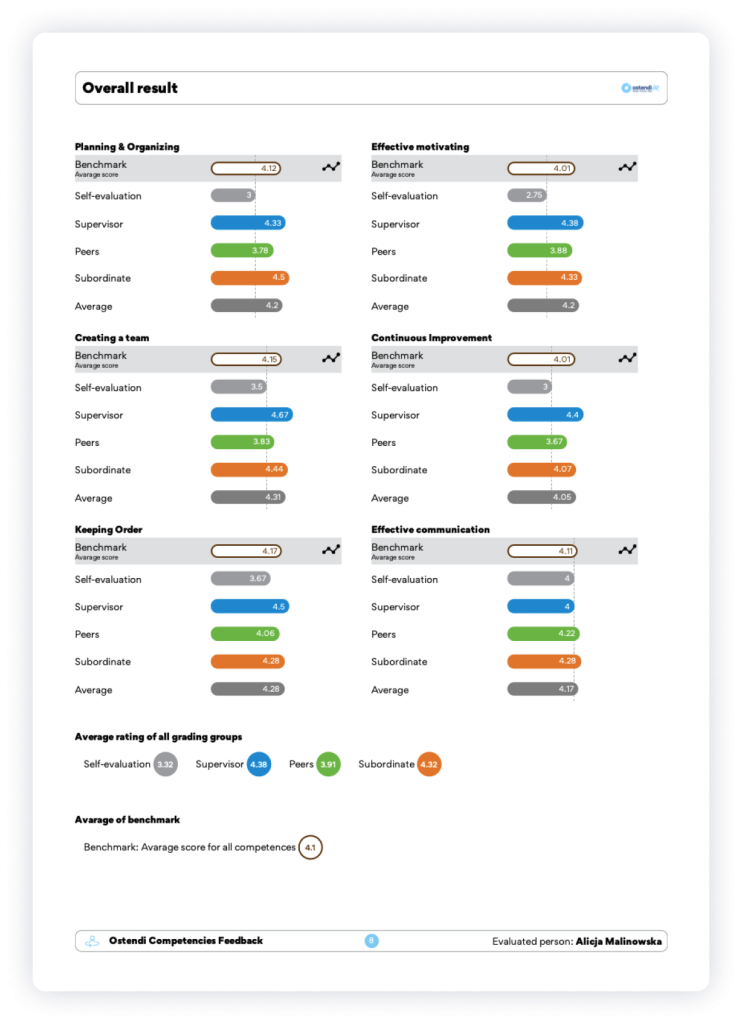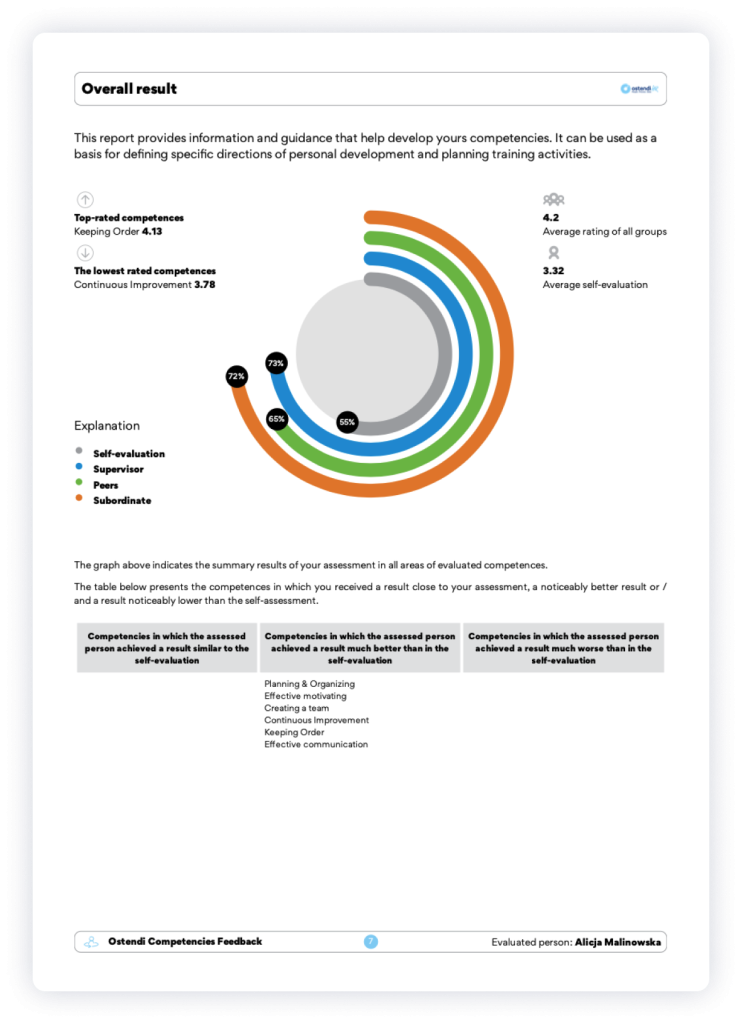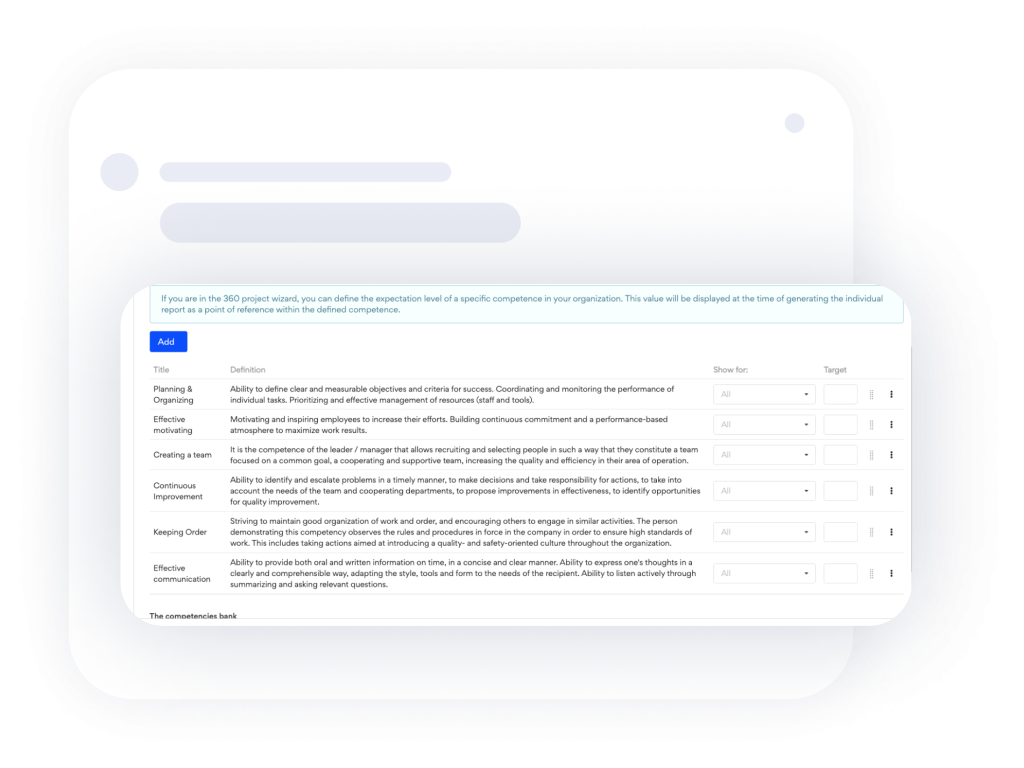 A 360-degree feedback process tailored to your company's needs
A 360-degree feedback is a method of describing competencies displayed by an individual. Its variants, i.e. 270 and 180 assessments, are successfully applied to evaluate all employees, not just the management. The main advantage of this approach is including multiple perspectives. In the behaviour and attitude evaluation of a given person, we consider the opinion of peers, reports, superiors, or even clients and then collate this data with self-evaluation. This allows the evaluated person to develop an awareness of their strengths and areas for improvement concerning competencies vital to the company.
A successful 360 assessment is possible only when the measured competencies are directly correlated with the company's mission, vision, and strategy. The questions in the feedback form should mirror the current competency model or the expectations set by the organization's management.
Our experience proves that competencies regularly realized through a 360 or 270 appraisal are crucial in creating a culture based on feedback. Thanks to true and fair feedback, employees know in which direction they should develop their competencies.
On the Ostendi platform, you will find an elaborate competencies dictionary with assigned questions/behavioural indicators designed by our specialists and proven during numerous projects. Based on our dictionary, you may create individual questionnaires suited to your company's requirements.
Ostendi is a leader in 360 assessment. We can help you design and deploy it in your organization. Thanks to our partner network, for large projects, we can also support you in feedback sessions for evaluated employees.
If you want to perform a 360 assessment on a limited number of leaders or implement a recurring evaluation process in a large organization, contact us! It is a perfect solution for small, medium, and large organizations.
Do you want to learn more about Ostendi 360 appraisal?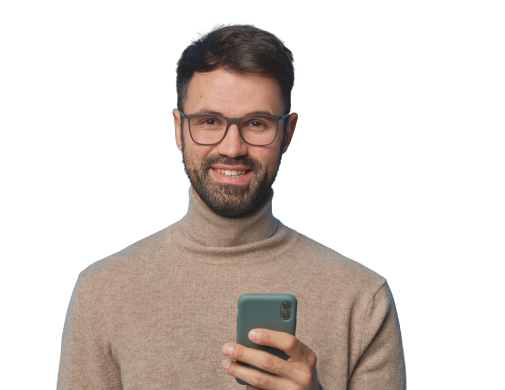 ×
Send us the completed form and you will receive the report at the e-mail address provided