Ostendi Talent Hunter
Improve the talent recruitment process in your company.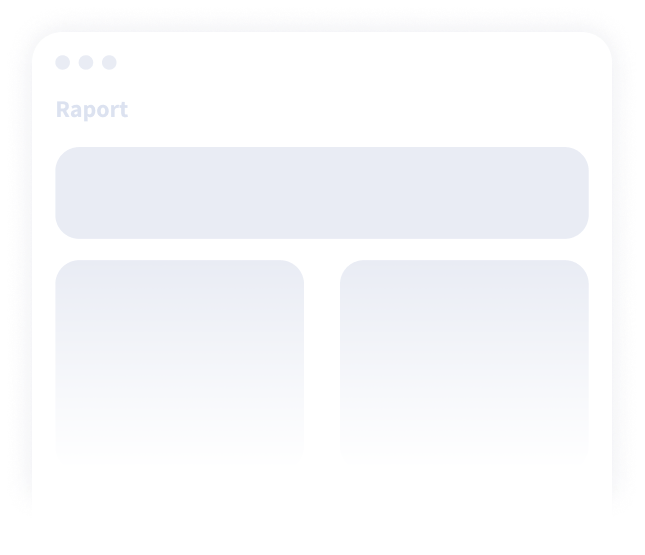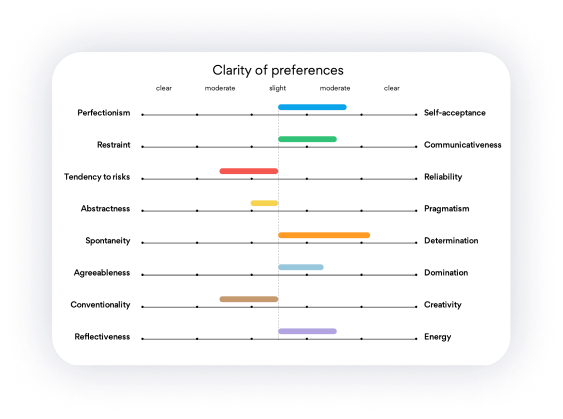 Why choose the Ostendi Talent Hunter?
The Ostendi Talent Hunter is a personality questionnaire that considers the contemporary business context. The creators of the Ostendi Talent Hunter built it for a business environment, which is why the standardization sample involved people who are professionally active at different organizational levels, and students formed only a minor part of the test population. Thanks to the Ostendi Talent Hunter, you will learn which business environment is optimal for your candidate.

Business context
We created the Ostendi Talent Hunter, thinking about the challenges posed by the modern, dynamically changing world. That is why using the Ostendi Talent Hunter in recruitment processes or talent programs will help you answer the question of how your candidates function in key business areas.

Effective candidate matching
The Ostendi Talent Hunter allows you to define a reference profile that your candidate/candidates will be matched against. So, you will receive information on which candidate best fits your organization and job requirements.

Reliability and accuracy
The Ostendi Talent Hunter personality test is based on the highest methodological standards, which allows it to achieve very high reliability and accuracy.

GDPR compliance
The Ostendi Talent Hunter is the only psychometric tool in the market that guarantees that your recruitment processes follow the current GDPR regulations.
See how we present data in the Ostendi Talent Hunter report!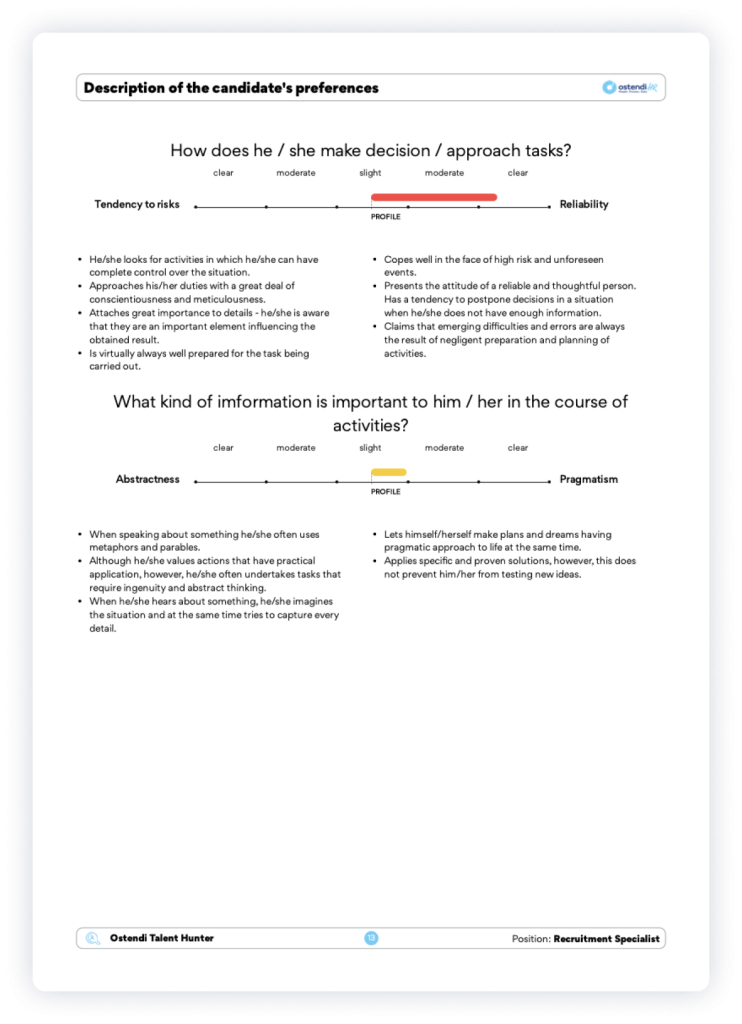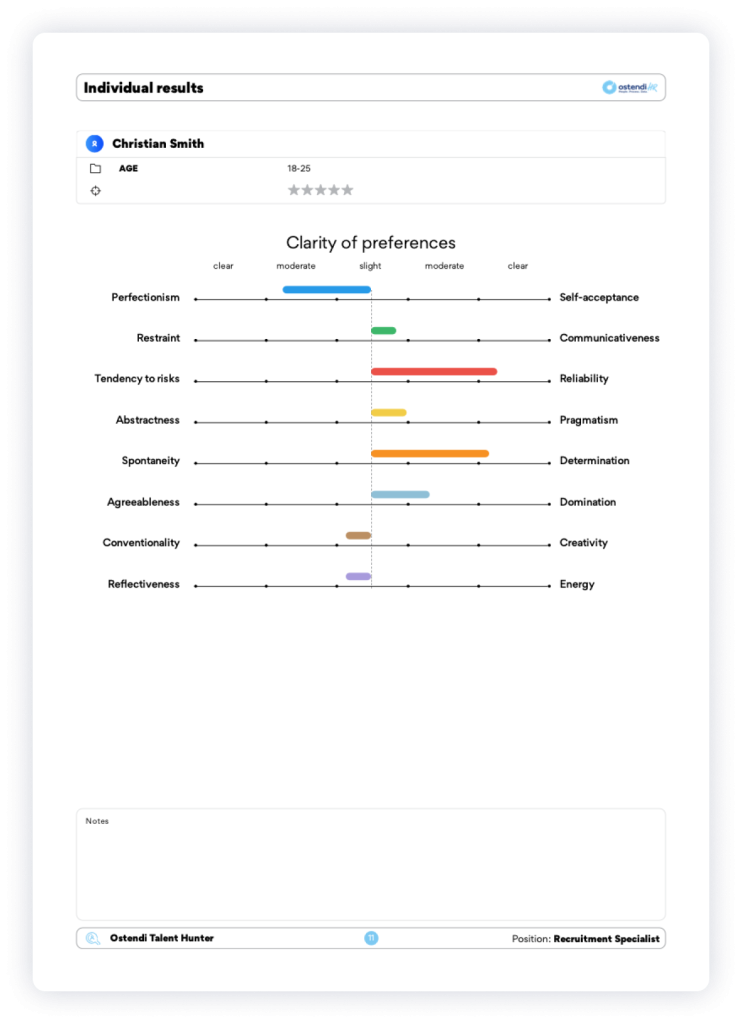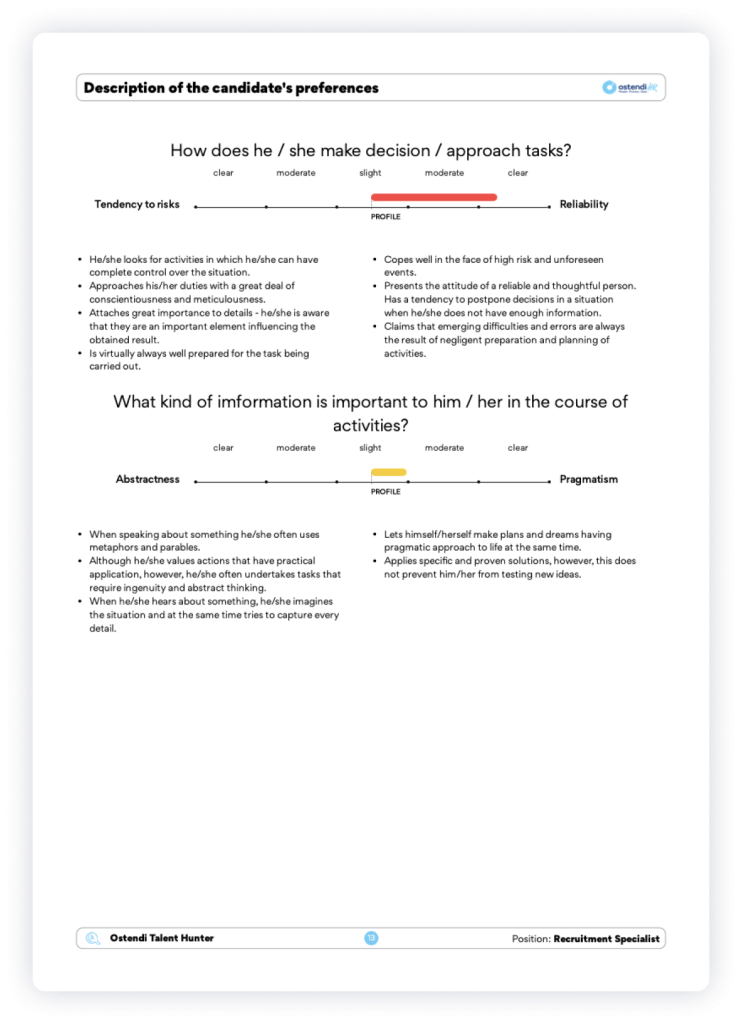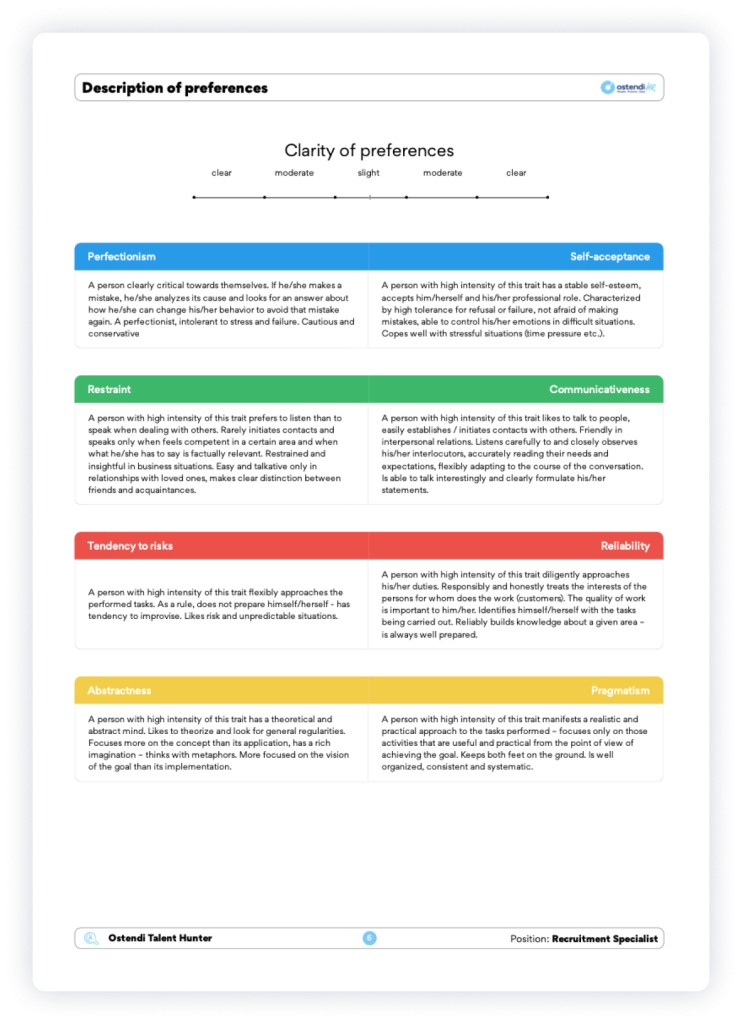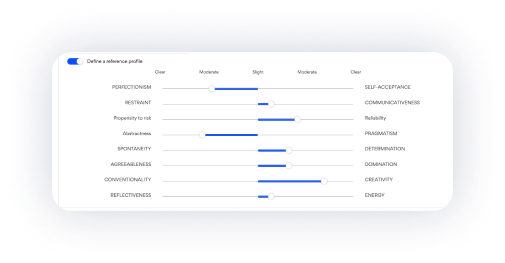 Ostendi Talent Hunter—a simple way to define talent and potential
The Ostendi Talent Hunter measures personality traits, a foundation of both qualifications and competencies. This tool will help you learn about your candidate's development potential, as well as what may cause them difficulties in everyday work-life.
The Ostendi Talent Hunter personality profile isolates the eight main dimensions of personality that answer the following questions:
How do you perceive yourself? How do you react to failures?
How do you communicate with the environment?
How do you make decisions?
What is important to you while performing your tasks?
What is a priority for you in relationships with others?
How do you solve new problems?
What kind of environment are you looking for?
Each factor is defined as a scale of preferred behaviours. The tool assumes there are no wrong personality profiles. There are only people who do not fit your organization's requirements. Effective recruitment relies on finding and hiring candidates well-suited to the challenges they will face.
Thanks to the functionalities of the Ostendi platform, you can define an expected candidate profile and compare it with the ones applying for your roles. Furthermore, we are aware of the importance of feedback. Apart from a report for the recruiter, you will also receive one for the candidate, which will help build a positive image of your company.
Do you want to learn more about talent recruitment?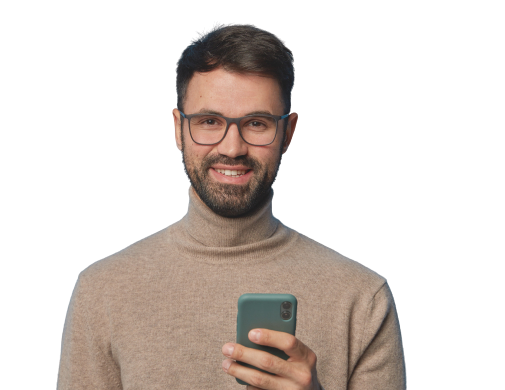 ×
Send us the completed form and you will receive the report at the e-mail address provided