Make decision based on data collected by modern HRM software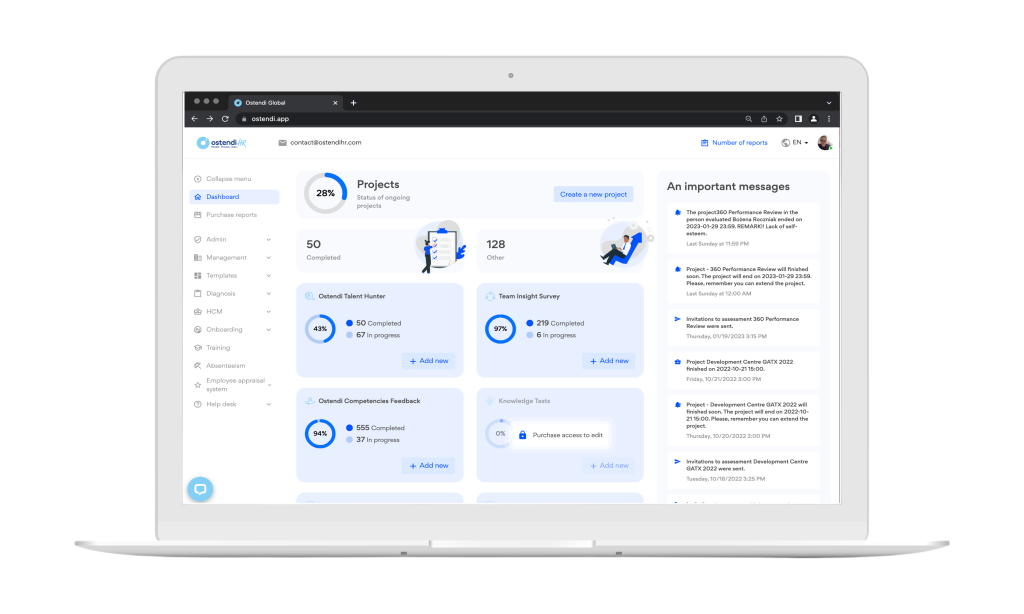 Available modules:
Onboarding
Performance management
Employee performance review and competencies feedback
Talent management
Education and development
Engagement survey
Outplacement
HR Analytics
What will you gain?
Support in implementing projects in international teams
Soft HR automation
Reliable and quick reports
Data security

Ask for an offer and get to know the best HRM solution!
Trusted by leading companies worldwide
What makes Ostendi special? Professional approach and ability to fit the client's needs. I find the collaboration with Ostendi very beneficial!