Employee Performance Review
A modern employee performance review allows you to monitor online the level of assigned goals.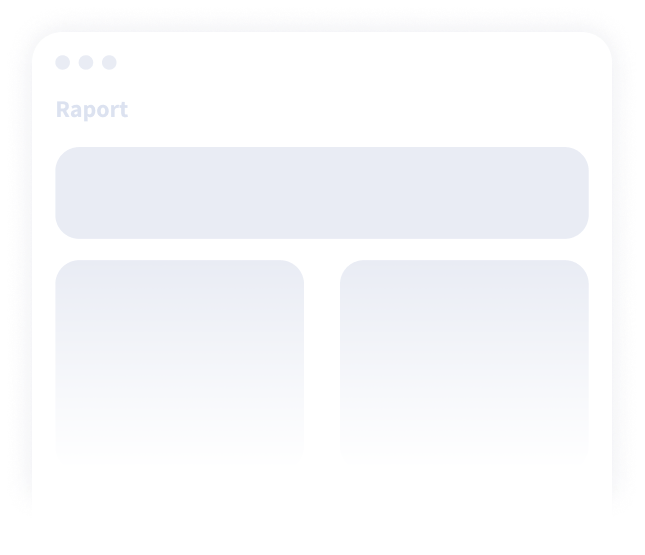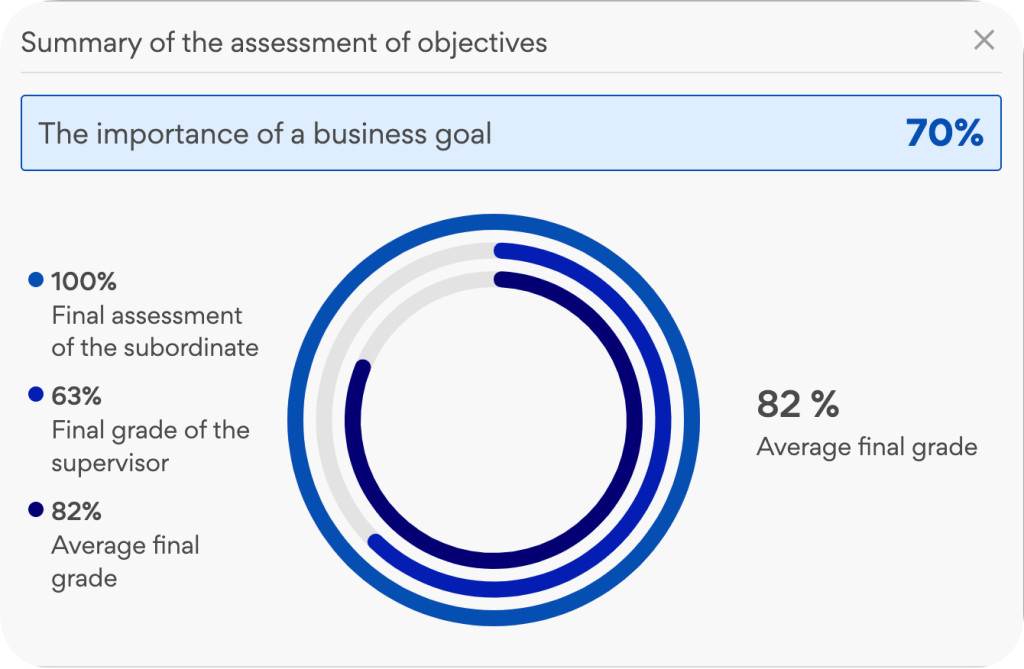 Why use the Ostendi Employee Performance Review?
The Ostendi Employee Performance Review allows the swift planning and flexible execution of an employee performance review in every organization, regardless of the number of employees, without disturbing other business activities.

Rules of evaluation
Plan the evaluation process in your company to confirm it will not hinder other business processes by creating the rules of evaluation for specific departments or groups of roles. The flexibility of creating the evaluation system for given departments or position types offers the possibility of moulding the evaluation system to the needs of a given business area.

Goals weight and monitoring
Thanks to assigning weight to individual goals, you will define the most important area from your organization's point of view. The defined objectives will accompany your employees throughout the whole period of their realization, and thanks to implementing a progress-monitoring system, the direct supervisors will be up to date with the current results.

Your competencies
You will evaluate competencies using your dictionary of competencies, which will ensure that the evaluation relates to your company's requirements.

Flexibility
Adjust the type of defined and evaluated goals (business goals, competence goals, and individual goals) to your company's requirements, and thus to the character of the given department and/or position.
Learn more how our Employee Performance Review looks like!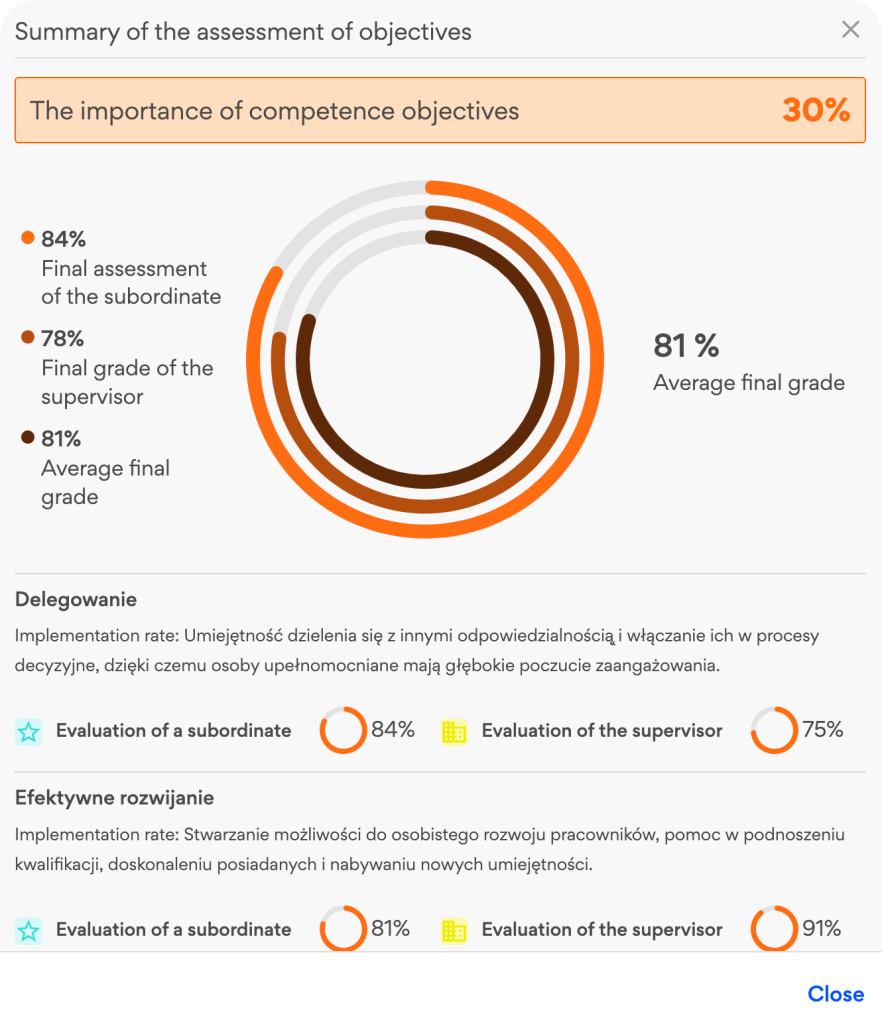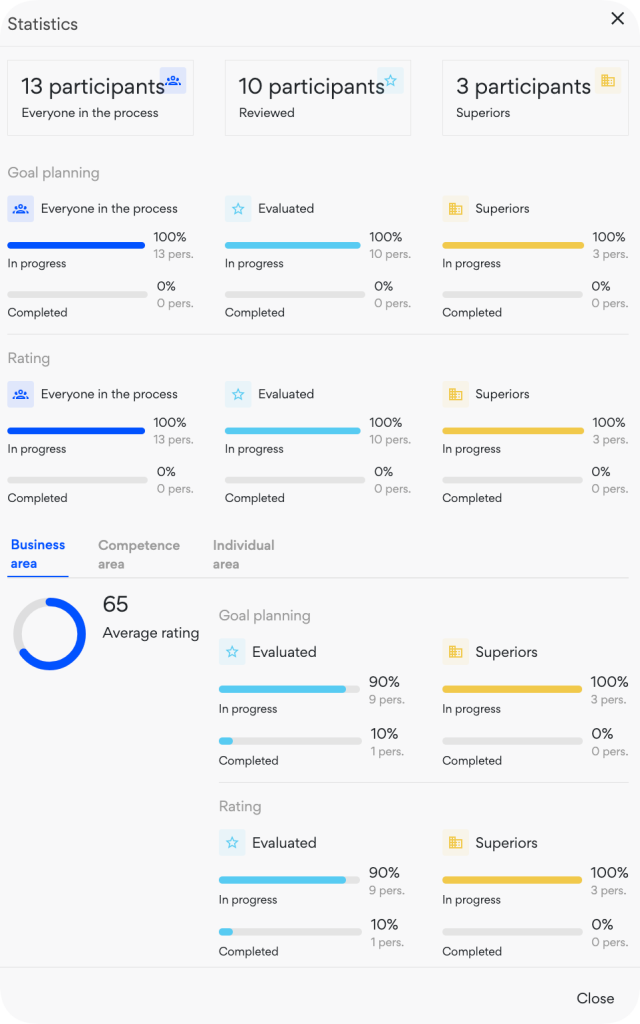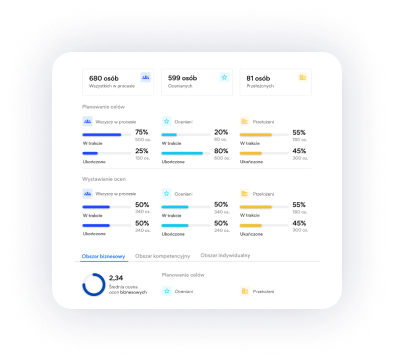 Employee performance review tailored to your company's needs
When planning to implement an employee performance review, organizations face several challenges. One of them is organizational paralysis caused by engaging a majority of the employees in an evaluation process. Those rules may consider diverse conditions, for example, evaluating different roles or departments in different periods. Very often, HR employees concentrate 80% of their activity on monitoring the realization of their performance review. With OstendiHR, this process will be definitely simpler!
By using the system of rules, you will plan the evaluation process in your company in a way that will not obstruct other business processes. The rules may consider different terms, e.g. involve various positions and/or departments. For every rule, you may plan at different times to define goals, deadlines, and evaluation times. Thanks to that, you can plan and execute the whole process steadily throughout various periods whose lengths depend on the organization's needs. Additionally, thanks to adding your own competencies and behavioural indicators, you will ensure that the evaluation relates to your organization's requirements.
Especially helpful in the effective realization of the process is the functionality of creating the evaluation schedule and hence notifying and reminding interviewees. HR employees may save time, which can be used for more strategic activities.
After finishing the process, you may generate a clear report with just one click. You can use it to determine the level of goals and business strategies realized by your company.
Do you want to learn more about employee performance review?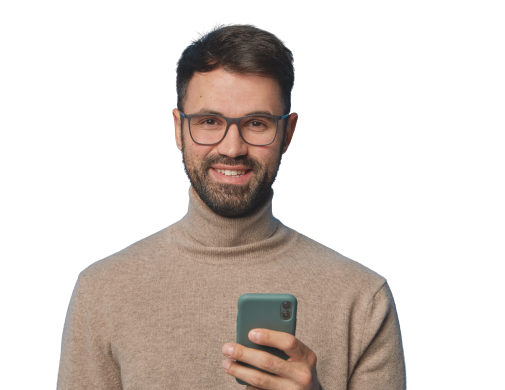 ×
Send us the completed form and you will receive the report at the e-mail address provided